Regionally known as the 'Scenic City,' Chattanooga is a city of 160,000 (and growing) that is positioned between four major city centers: Atlanta Georgia, Birmingham Alabama, Nashville Tennessee, and Knoxville Tennessee. In addition,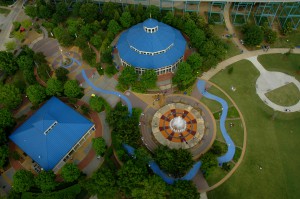 In part contributing to Chattanooga's appeal, the rock climbing around the city has also entered onto the national stage as some the best bouldering & route climbing found on Southern Sandstone. With all this said, as Chattanooga continues to grow with new community members and visitors, it's important to highlight the lesser known facts about the city's outdoor resources. Studying the overall route inventory for the Chattanooga region, it's believed that upwards of 50 % of our route climbing resources are classified as Private Property and are not available for public use. This is the reality of our 'lay of the land,' and this fact has created a local community steeped in 'insider' culture. However, the long-time grass roots climbing organization, the Southeastern Climbers Coalition (SCC), has made great strides in the past decade to open up new climbing areas that have single-handedly put Chattanooga on the national map. So, please, visit their website, and support this local organization by clicking here.
Welcome to our City!